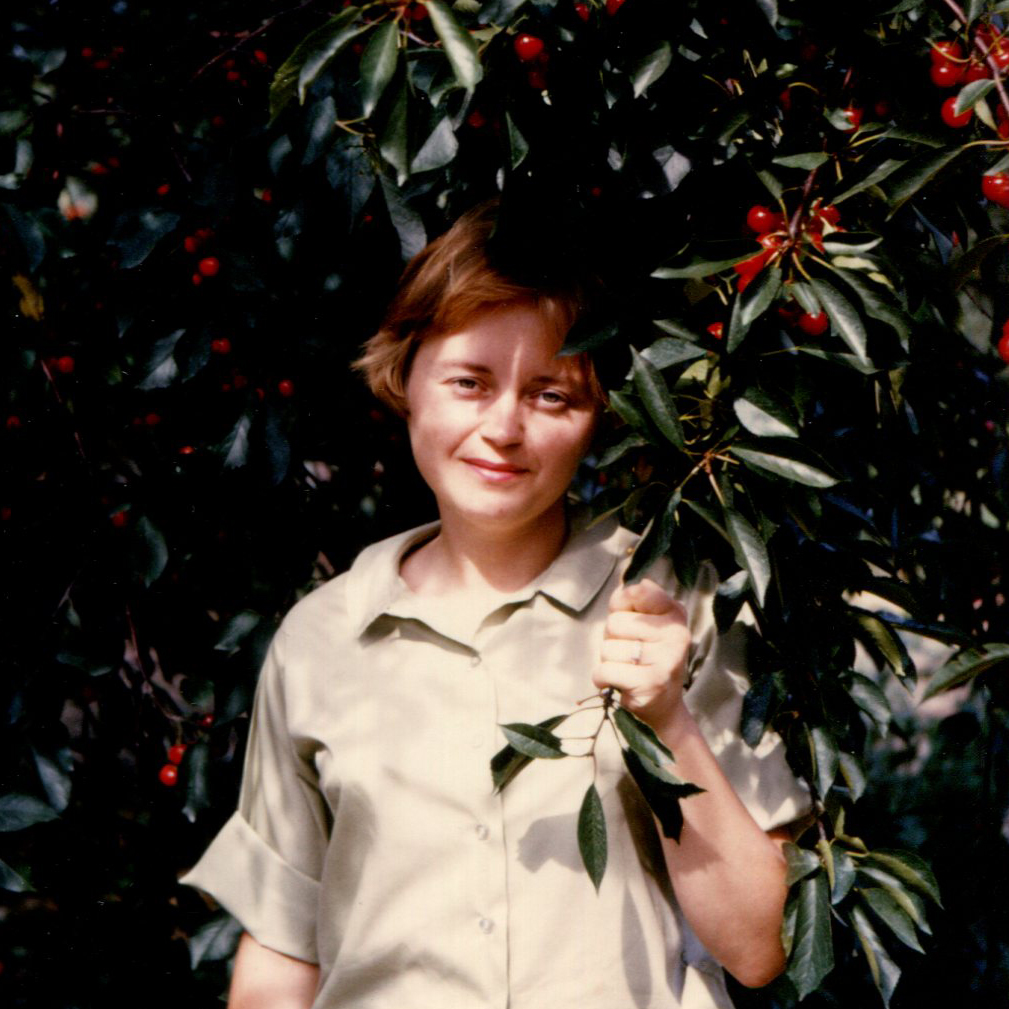 Alice Marie Colombo
April 15, 1937 – August 10, 2018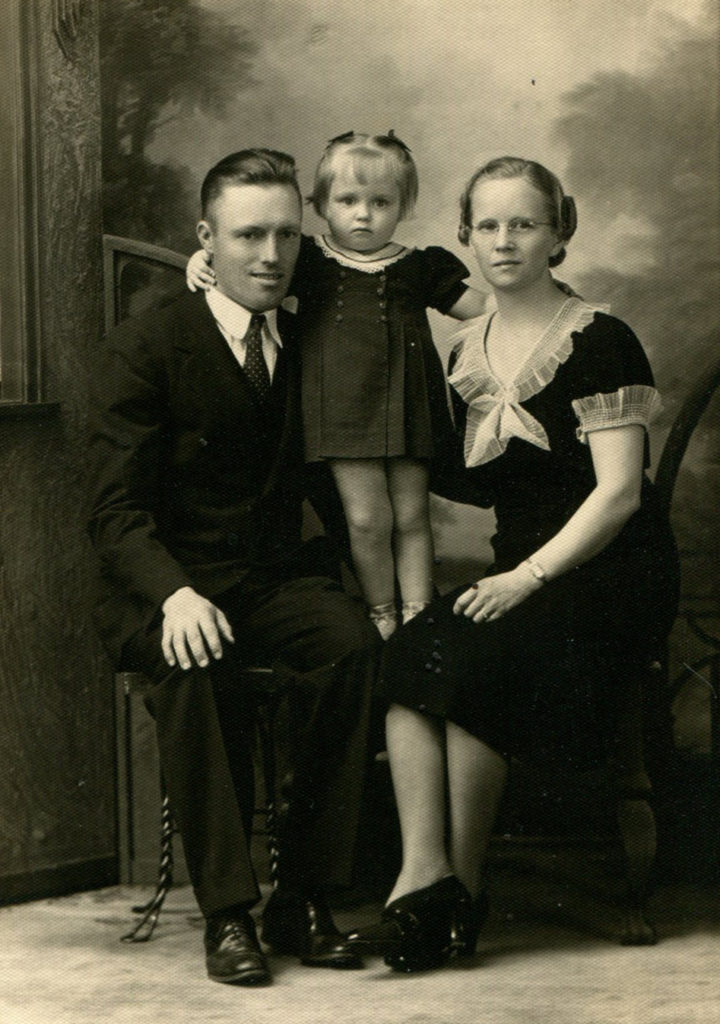 Alice Marie Colombo (known to most of her friends as Marie, to her children and grandchildren as Mama Bear) passed away peacefully in her sleep on the morning of August 10th, 2018 in her home in Traverse City, Michigan. She was 81. She had battled Parkinson's disease for the better part of the last 10 years, and did so with as much poise as someone could. Her perpetual optimism for life allowed her to live in the moment, and see the bright side of everything, which she taught us all in life and death is the best way to live.
She was born Alice Marie Autio on April 15, 1937 in Stambaugh, Michigan to parents Wilbert Autio and Edith Lund Autio. She was an only child but had many cats and kittens, as well as close cousins with whom she grew up, playing together on her grandfather's farm in Iron River, Michigan. Her time growing up in the upper peninsula of Michigan gave her a great appreciation for nature and living in the woods.
Marie graduated from Iron River High School in 1955 and attended college at Michigan State University. She graduated in 1959 with a Bachelor's Degree in Science and pursued a career in Medical Technology. A few years after graduating, while working in Southeast Michigan, she met Lou Colombo through mutual friends, and they married (1963) and started a life together. They had three children, Kevin, Paula and Sharon, and settled soon after (1971) in Chelsea, Michigan, building a house just outside of town on a piece of property that allowed the entire family to appreciate nature.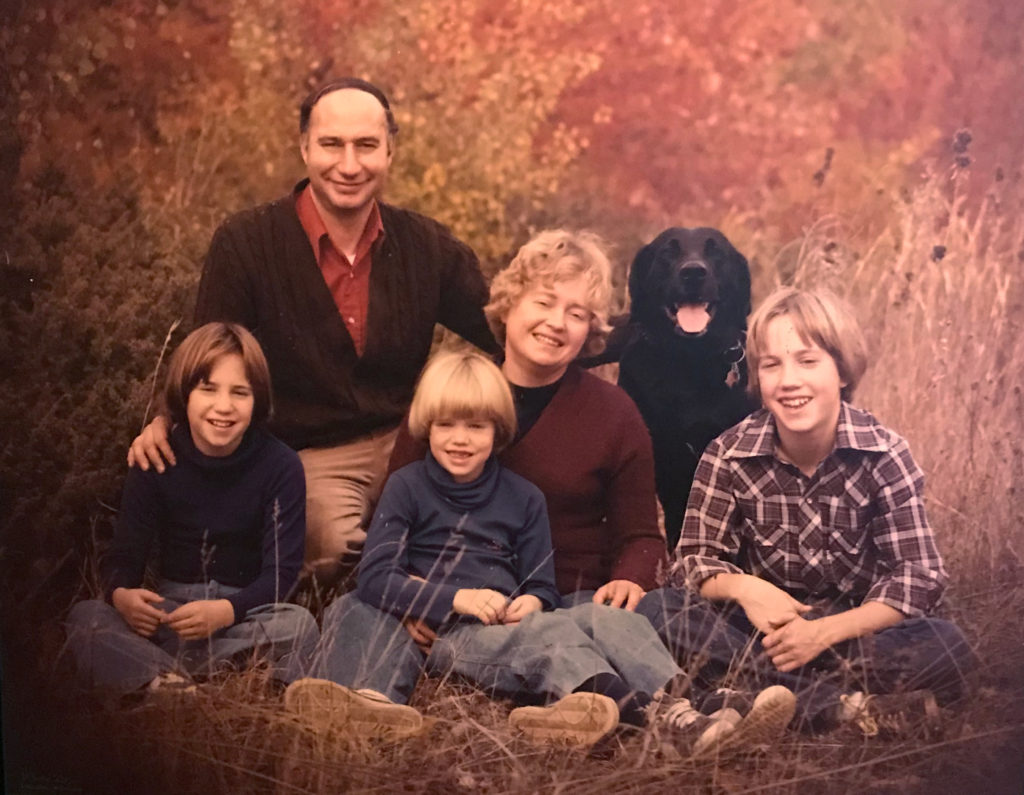 Marie decided to stay home with her kids while they were little, and spent many days gardening in the summer, and in the winter, cross country skiing, baking and sewing (everything in sight, even the kids' first swim suits!) and generally making their life comfortable, and always fun. Sharon remembers waking up from naps as a child to the sound of the sewing machine – that sound will always remind her of her mom. Keeping them all company through those years was their beloved black lab, Gus, as well as their sweet kitty cats, Muff and Bernard.
They made many lifelong friendships in Chelsea. Marie was always involved in the kids' activities, as a room mother, or troop leader. They spent many years with their swim team, where Marie was involved in many aspects of the club, organizing, running and scoring many swim meets. She was friends with everyone – the parents, the coaches, and the kids. From Sharon: "She was always there when we swam fast or slow, supporting us and finding the fun in every event. Laughter was always the best medicine. She encouraged us, but never pushed, and taught us to make our own goals and work towards them on our own terms. In this regard, and so many others, she was the best mom."
As the kids grew up, Marie eventually returned to work part-time as a Medical Technologist at Foote Hospital in Jackson, Michigan. She enjoyed the friendships she formed there, as well as being back at work and using her degree.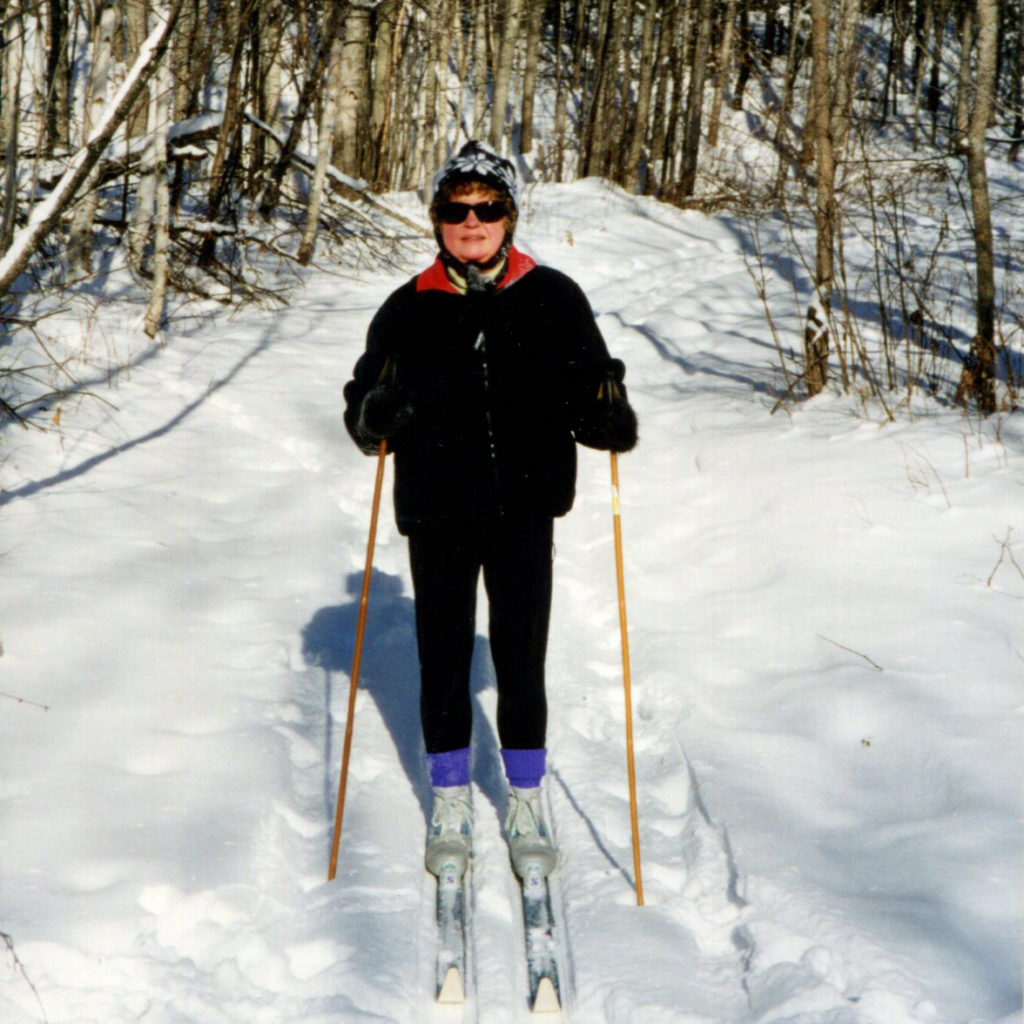 In 1996, after the kids were grown, Lou and Marie divorced, but always remained friends. Marie retired to Northern Wisconsin and built a beautiful retreat in the woods. She formed many close friends in that community with whom she has always stayed connected. She enjoyed being close to her roots, just an hour or so from where she grew up. During these years, she returned to her love of painting, knitting, weaving and various other artistic endeavors. In her heart, Marie was an artist and craftswoman. She could knit or sew, literally anything, and did so with abandon. Her family and friends weathered many cold Midwestern winters wearing her creations (hats, sweaters, and many pairs of mittens). She also sold a lot of her art on consignment in various shops throughout Northern Michigan and Wisconsin over the years. Her kids will cherish many of these creations now, more than ever. During these years, Marie adopted two loving cats, Basil and Julius, who were her companions until just last year, when they preceded her across the rainbow bridge.
In 2007, Marie, Basil, and Julius decided to move back to Northern Michigan to be closer to Paula and her husband Curt, and their children, Drew and Reese. She settled once again, in the woods, in a lovely home she helped to design. She was once featured in the Cedar Valley Ridge News, her neighborhood newsletter. She enjoyed many years there being close to her grandsons, with whom she loved to watch and discuss college sports. She also spent time hiking and snowshoeing out her back door, as well as painting and knitting many works of art.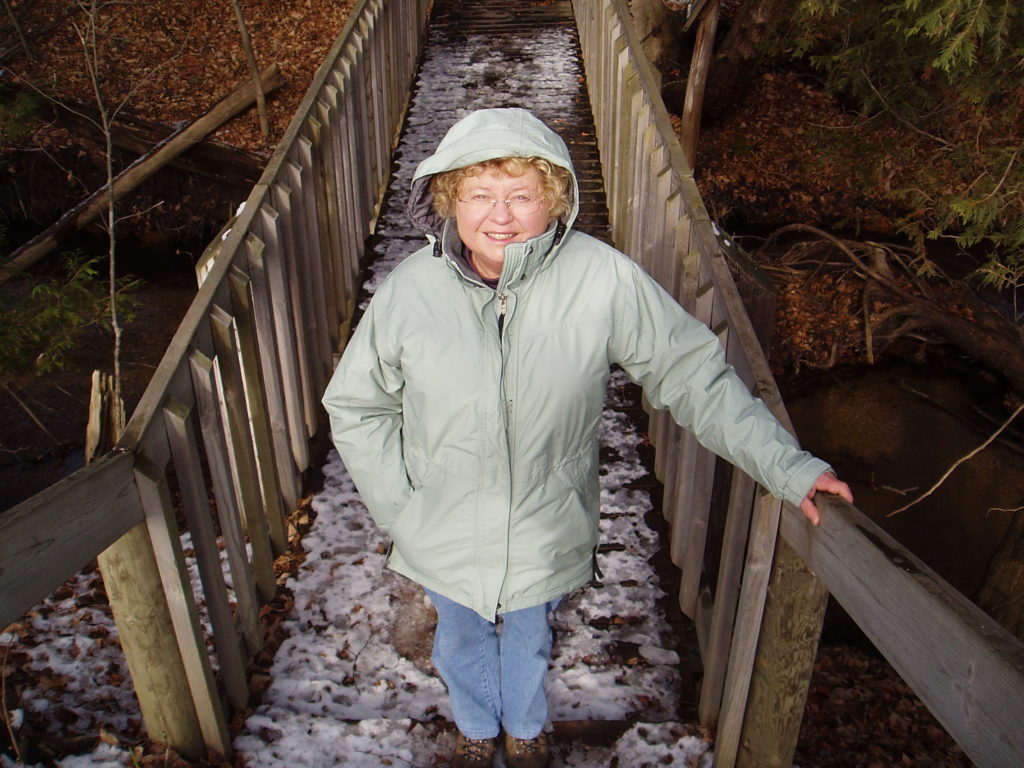 While Marie knew how to be happy just about anywhere (so long as she could visit with friends and family over coffee or a beer), she did do some traveling which she very much enjoyed. Of note, she twice visited Scandinavia, once with her cousin Elaine, and once with Paula and Kevin to revisit her ancestral home and visit some cousins. She traveled often with Kevin on adventures around the west and southwest, as well as to visit him at his home in Chicago. She also made annual and sometimes semi-annual trips to see Sharon on the West Coast in Northern California, and more recently, Portland, Oregon. She especially enjoyed her visits with the most recent additions to the family, Sharon and her husband Pete's twin daughters, Greta and Ursula (her bear namesake), who both want to grow up to be artists like their grandma.
Marie will always be remembered as a bright, funny, no-nonsense mama bear who was a friend to all. She will be missed every day and held tightly in our hearts. Goodnight bear, we love you.
Marie was preceded in death by her mother Edith Lund Autio (1907 – 1976) and her father Wilbert Autio (1907 – 1962), as well as several cousins, aunts and uncles. She is survived by her son Kevin Colombo of Chicago, Illinois, her daughter Paula Colombo and son-in-law Curtis Cummins and their children Drew and Reese Cummins of Traverse City, Michigan, and her daughter Sharon Colombo and son-in-law Pete Dahlgren, and their daughters Greta and Ursula Dahlgren of Portland, Oregon. She is also survived by several cousins, nieces, nephews and many dear friends.
A private memorial service will be held at a later date. Memorial contributions may be made to the charity of your choice. Please contribute your favorite memories of Marie in our guestbook if you'd like (below the image gallery).
Guestbook
10 entries.
Marie and I worked together for many years in the Blood Bank at Foote Hospital. She was a great friend and we had many good times together at the hospital. She will be missed by all.
So sorry to hear about Marie. I have so many stories about things we did that I cannot put them into words. We used to laugh, laugh and laugh some more. Days at Camp Shaw and at Nesbit Lake come to mind. We did some very crazy things ! I will certainly miss talking to her but glad we had time together on her last visit to the UP!
What a beautiful life story.... We are so sorry for your loss. Please let the wonderful memories you have created bring you comfort. Sending our love. Warmly, Mark, Carrine, Cora, Ava and Fynn
Sharon; This is a beautiful rememberence your wonderful Mother. She was such a good friend to me over all the years of our shared raising such great children. I will continue to think of all of you and your Mother . Love and prayers to you and your family. Cindy and Jerry Hammerschmidt
I had the pleasure of spending some quality time with Marie in the past year. I always enjoyed her stories and helping her plan encounters with "Buddy". I will miss her, she made me smile and laugh.
I feel so fortunate that I was able to get to know Marie and have her as a friend after she moved to Traverse City. I always will treasure my memories of her wonderful sense of humor, and her enjoyment of a good time. Her artistic talent seen through her sewing and knitting, and especially her keen sense of color was impressive. My condolences to Marie's family on the loss of such a remarkable woman, mother, and friend.
I met Marie at the civic center pool where she would come to swim laps Loved her sense of humor She will be missed
Sharon and family, I'm so very sorry to read the news of your mom's passing. I have very fond memories of her and she was always a lot of fun. I will also remember her every Christmas when I hang by the fire all the monogrammed stockings she knit for Dave and my kids. I wanted theirs to match mine and they are perfect. I smile thinking about her. Our sincere condolences. Hugs.
My dear longtime friend shared so many happy moments with me. I knew not call during MSU or Pistons ballgames. She was so fun and full of vitality. You never knew what was coming out of her mouth. My personal favorite was when I said, "Well, Marie you are 75 right?" to which she replied, "No, I'm 80 - can you F—-ing believe it?" We burst into laughter!!! Marie, you were loved, appreciated and cherished and that will not change, my friend.
Thank you for sharing so many lovely photos and memories of your mother. You are lucky to have so many beautiful ways to remember her. ❤️Martha